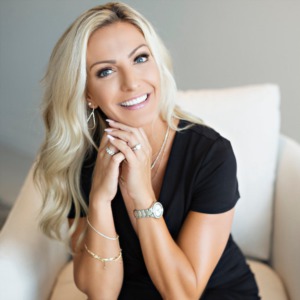 Sales Agent, License:
668377
Asheley Verron grew up in north east Houston, and had the opportunity to briefly live abroad with her closely knit family immediately after high school. While she thoroughly enjoyed getting to experience another country with her family, she quickly realized how much she missed her extended family and friends and that Houston is where she wants to call home. Asheley returned here and began to create the wonderful life she loves. She had her two beautiful girls and was able to spend most of their early childhood days with them, but once they grew older, Asheley realized she was missing something and began her real estate career.
"Exceeding your expectations" was Asheley's first motto - one she somehow manifested into exceeding even her own. Within her first year as an agent, Asheley broke the mold of what one would expect from their agent with her true dedication to even the smallest detail. She is driven, goal oriented and truly focused on the needs of her clients, who quickly become part of her inner circle. She is routinely seen cheering her girls' on at their basketball/volleyball games while simultaneously working on communicating with clients. One of the most consistent things her clients say is that Asheley somehow makes them feel like her ONLY client, even if she's working on multiple deals at a time. Not only will clients refer her to their own friends; they become her friend(s).
After over 6 years as a leading producer as a real estate agent, Asheley is excited to be part of the Gold to Sold team.