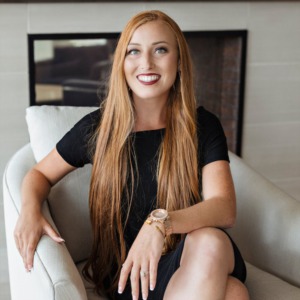 Sales Agent, License:
742884
Jordyn Bosse Stamper grew up in the North Houston area and moved several times within. She currently resides just North of Houston in Conroe to be close to family and friends. She is very knowledgeable and familiar with the area and takes pride in finding her clients a forever home, rental, or whatever the real estate request entails. Jordyn worked in customer service for 8 years before becoming a real estate agent. Not only is she an amiable person who goes above and beyond to exceed expectations, she has a competitive edge and never backs down from a challenge.
Jordyn is motivated daily by her husband, Coleman Stamper, beautiful baby girl, Journee, and a very large support system amongst family, friends, and even clients. Jordyn has been a part of the Gold to Sold Team from the start of her real estate career and is eager to continue learning and growing as an individual and within the community.